Return From Oz
The weather couldn't have been more perfect, I spent some amazing quality time with the fam, and I painted nine sweet little paintings which I left behind to sell in Australia. Now I am back and ready to take up all the new challenges that 2019 will bring. I put in a big order for panels and paint and have lots of memories and photos to inspire me. Besides Australia inspired works, I am getting back to my Forest Bathing series and planning for a show. Life is good!
Visit the New Works Gallery to see what I have been up to since my return home. I have also added a new Australia gallery where you can view all my latest Australian paintings. This work is only available for sale in Australia.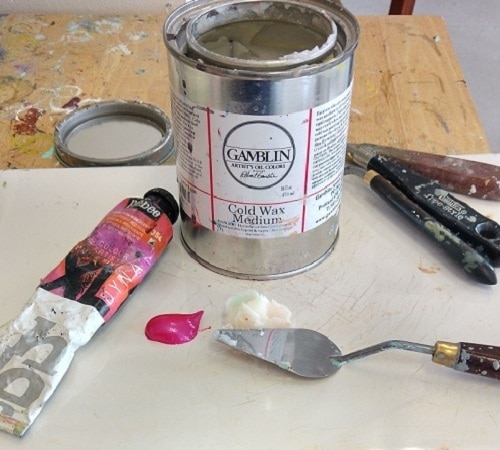 Cold wax medium is a mixture of white unbleached beeswax and odourless mineral spirits. When mixed, it gives oil paint a buttery consistency for painting thickly with texture, and hastens the drying time. I use palette knives and have developed a few distinctive painting methods including mosaic, contour, and layering. These methods can all be combined in one painting or used on their own depending on how the subject speaks to me.