Central Island Studio Tour
May 24 – 26, 10am-4pm daily
This year I will be taking part in the Central Island Studio Tour with Larissa McLean at Aquila Studio, # 81 on the tour map. Her studio is tucked behind The Mill, one of Courtenay's most distinctive homes, at 4317 Camco Road. We will be doing painting demos in her lovely garden, and our art will be displayed inside the studio and in out the garden. As well as original paintings we will both have cards and prints and some amazing studio clearance specials, and refreshments to keep you going as you take the tour! See you there!
New work has been posted in the New Works Gallery. Enjoy!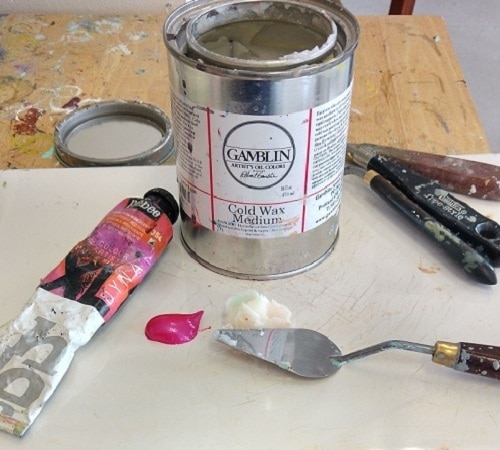 Cold wax medium is a mixture of white unbleached beeswax and odourless mineral spirits. When mixed, it gives oil paint a buttery consistency for painting thickly with texture, and hastens the drying time. I use palette knives and have developed a few distinctive painting methods including mosaic, contour, and layering. These methods can all be combined in one painting or used on their own depending on how the subject speaks to me.