Summertime, Summertime!!!
Ah summer! The warm days and long evenings, swimming in the river, hiking in the woods, and rejuvinating the soul. I have exciting studio news! On July 1st I am moving into a different space here at Art Alchemy – a lovely private room that I have long coveted. It has tons of wall space. It is also so much fun to do a completely new set up. I am counting the days! When my new set up is complete I will begin my new series of trees inspired by how trees communicate with each other and with us. For now I'll highlight my most recent flower paintings in celebration of summer.
Please go to my New Works gallery to view all my latest paintings.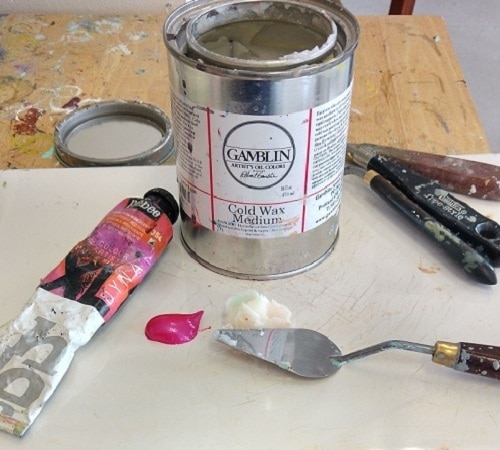 Cold wax medium is a mixture of white unbleached beeswax and odourless mineral spirits. When mixed, it gives oil paint a buttery consistency for painting thickly with texture, and hastens the drying time. I use palette knives and have developed a few distinctive painting methods including mosaic, contour, and layering. These methods can all be combined in one painting or used on their own depending on how the subject speaks to me.