Forest Bathing
I am thrilled to announce my upcoming solo show Forest Bathing at The Old School House Art Centre, in Qualicum Beach. The show runs from January 27, 2020 til February 16, 2020, with the opening reception on January 29, 2020, at 2 pm in the Dorothy Francis Gallery room.
I am currently fascinated with how trees communicate with each other and us, and the benefits we get from trees. In Japan there is a movement called Forest Bathing, where people go in great numbers to bask in the forests and connect with the restorative atmosphere. This show reflects this philosophy of connecting with the healing powers of trees, especially in the forest community. The aerosols released from the trees affect us both physically and spiritually. In forests we can find equilibrium, re-charge, and simply commune with the trees themselves. I want gallery goers to enter the gallery and get the same energy surrounded by my paintings as they would from a living, vital forest.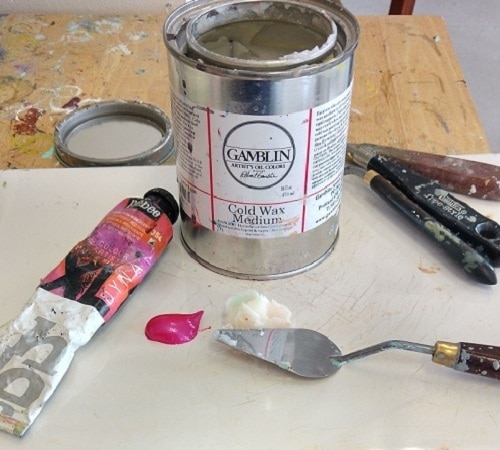 Cold wax medium is a mixture of white unbleached beeswax and odourless mineral spirits. When mixed, it gives oil paint a buttery consistency for painting thickly with texture, and hastens the drying time. I use palette knives and have developed a few distinctive painting methods including mosaic, contour, and layering. These methods can all be combined in one painting or used on their own depending on how the subject speaks to me.